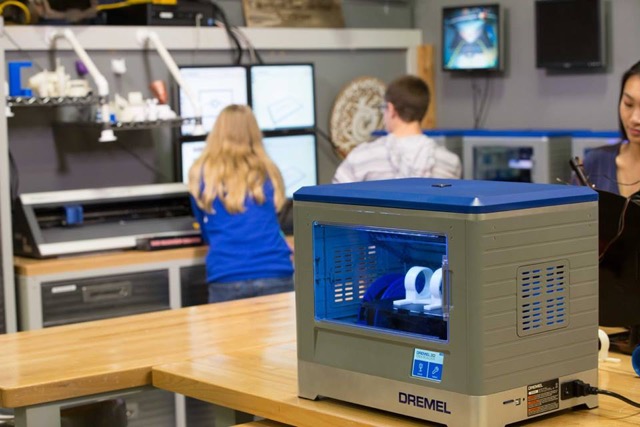 We at Makerspaces.com are huge fans of all types of 3D printing technology and believe that 3d printers can add a new dimension of learning and creativity to maker projects. We've tested a few great 3d printers recently and its exciting to see where the industry has come from in just a short amount of time. There are some great 3D and color label solutions and printers on the market so you'll be spoilt for choice.
Just recently, we were lucky enough to check out Dremel's first 3d printer called the Idea Builder (3D20) and in fact it's also their first additive maker tool. The company is very well known for their hand-held rotary tools which are by design a subtractive piece of equipment.
The Idea Builder was first released to the public in 2014 and it's a single-extruder printer that weighs around 19 pounds. This current model features a fully enclosed work space which is helpful for stabilizing temperature during printing. This printer doesn't include a heated build plate so you wont be able to print in ABS. This generally isn't a problem especially in educational settings where printing with PLA is more than sufficient.
The company states that the Idea Builder has a print resolution of 100 microns in a build volume of 230mm x 150mm x 140mm (9″ x 5.9″ x 5.5″). Listed below are additional features and specs of the 3D20.
Product Features:
Full-color touchscreen control panel
Removable build platform
100 micron print resolution
Pre-installed extruder for plug and play operation
Fully enclosed workspace
Pre-loaded models for 3d printing
Active cooling fan
UL certified
1 year limited warranty
Product Specs:
Extruder: Single extrusion
Extruder temperature: Up to 230°C /397°F
Operating Interface: 3.5" full color IPS touch screen
Maximum Build Volume: 9" x 5.9" x 5.5" / 230 mm x 150 mm x 140 mm
Layer Thickness: 4 mil | 0.004 inches 100 microns | 0.10 mm
SD Card: Up to 32GB in size /3D20 will not work with SD cards larger than 32GB
Internal Storage: 4GB
19 pounds 8 oz (8.845 kg)
Height: 15.7 inches (400 mm)
Width: 19.1 inches (485 mm)
Depth: 13.2 inches (335 mm)
Uses 1.75mm PLA filament
Box Contents
• One spool of PLA filament
• A power cable
• A USB cable
• A spool lock
• A project removal tool
• A cleaning tool
• A leveling sheet
After a quick unboxing of the unit, the detailed user instructions had us printing in about 20 minutes.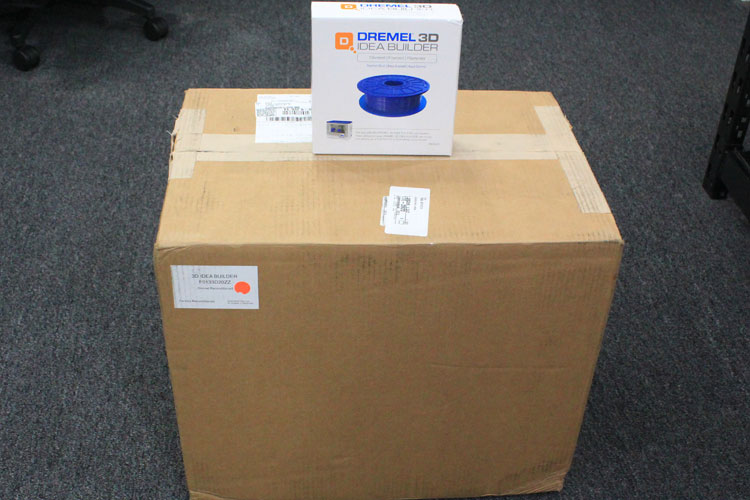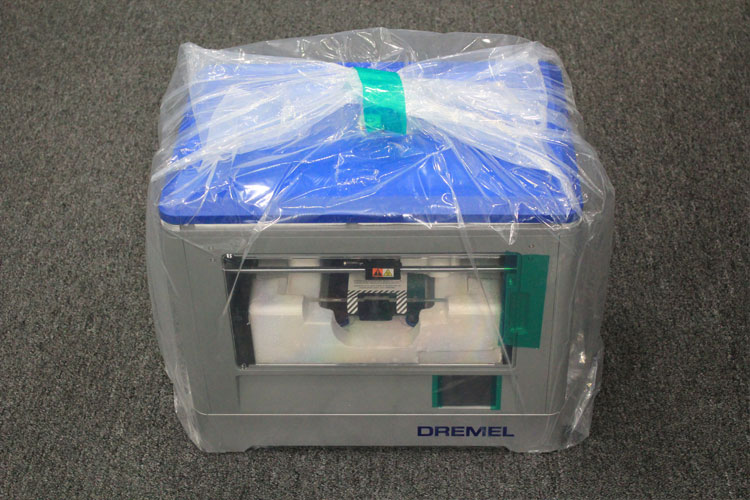 Included with the Idea Builder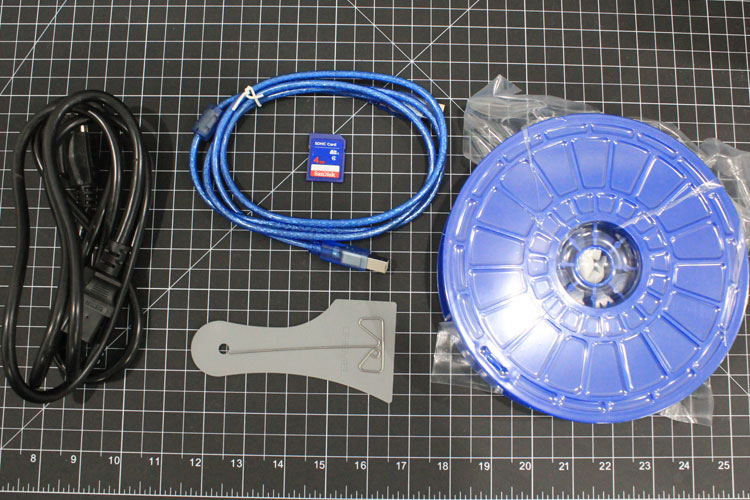 The Idea Builder comes with a nice collection of 3d models that are pre-installed and ready to print. We choose to print out the tree frog and the dinosaur.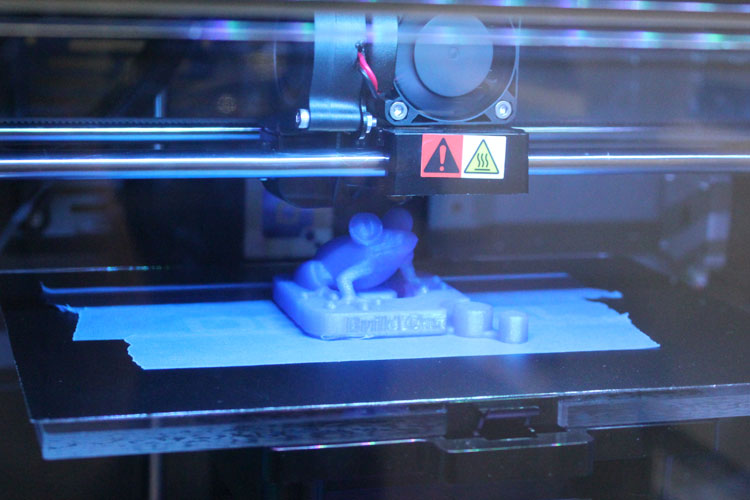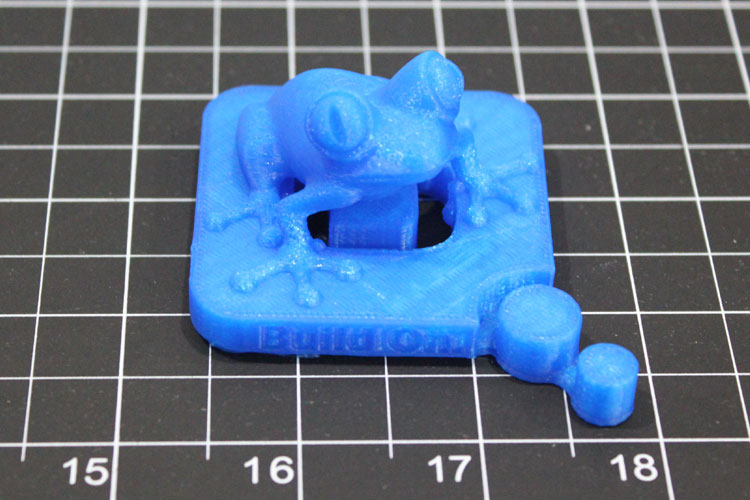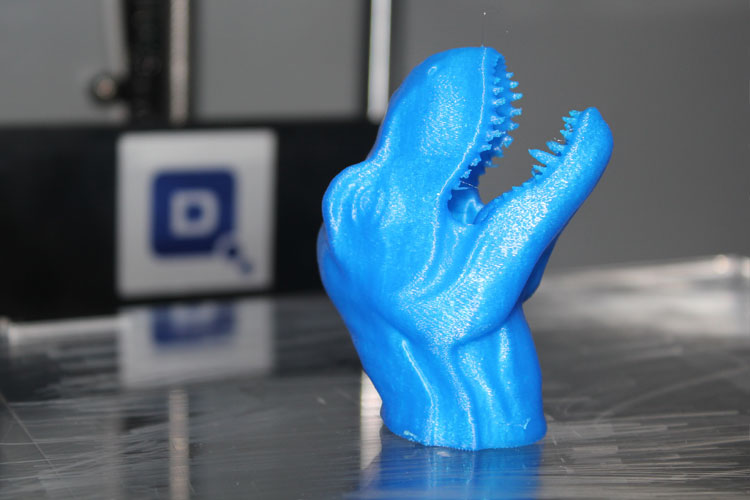 After a few hours of printing multiple 3d files, we can say that this is a solid 3d printer with exceptional print quality. The only negative that we could find is the fact that prints sometimes don't stick the first time. After trial and error we found that using painters tape and keeping the build tray perfectly level were essential in getting the prints to adhere.
VIDEO – Dremel & 3D Printing
Learn how to start and run a makerspace
Follow us on Twitter and learn how to bring maker education into the classroom or library. Get makerspace ideas, find STEM projects, learn about 3D printing, get info on project based learning (PBL) and much more from the top maker educators in the world.