Free Supply List (PDF) – Makerspace Materials Supply List
The Best Maker Space Supplies, Materials and Kits
What makerspace materials and supplies should you buy or stock for your hands-on learning lab? There are a lot of options out there to choose from and it can be confusing when you're first starting out as a maker educator. Instead of just spending money randomly on items you think you will need, it's always a great idea to work backwards first. You need to make a list of your goals for your makerspace and then define some of the projects you want to do in your makerspace. Once you have defined the projects, you will have a better idea of the materials you need to buy. Since money is always tight and you can't buy everything, try partnering with another maker educator and share/trade some of your items. Lets say you're both working on a series of robotics lessons. Each of you can buy one type of robotics kit and then when you have completed a few lessons you can trade with each other. This is also a great way to try out new types of kits, equipment or materials before buying them. Now keep in mind makerspaces don't always need structured lessons and are great for open ended exploration. Give your students some materials, maybe a little instruction and then let them loose to see what they do.
Here are some of the top makerspace materials and supplies a classroom or library should consider adding to their space. They are not ranked in any particular order and they all have a STEM component to them.
UPDATE – Check out our latest post that highlights over 100+ Makerspace Materials and Products (FREE Supply List)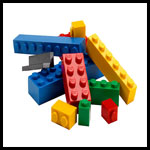 Legos: Lego education has curriculum ranging from preschool to high school. Using Legos early can help lead students down a path of engineering. This material is also great for a prototyping structure that is scalable and can be taken apart when complete.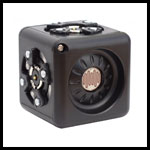 Cubelets: These are modular robotic blocks that are connected with magnets. Every unique arrangement is a new robot with novel behaviors emerging from the construction.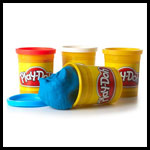 Playdoh: This makerspace material is primarily used for squishy circuits. In these types of circuits you use playdoh to form an insulating layer and a conductive layer to explain electricity. This video shows it in action https://youtu.be/L8bvNHhlK30
Cardboard: This is one of the top prototyping materials used in terms of an educational makerspace due to its flexibility of use and low to no cost of acquisition. If you dont think you can make anything substantial with cardboard you need to check out Caine's Arcade.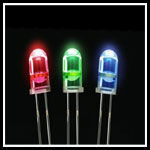 LEDs: Light Emitting Diodes are a staple in most makerspaces. These used for experiments, to make projects look and function better and are just fun to play with.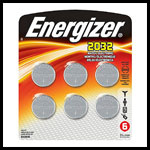 Batteries For Projects (CR2032):
These batteries are used in countless projects to power LEDs. Its best to buy in bulk.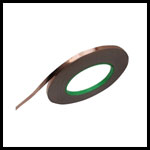 Copper Foil Tape: This tape is made of thin pure copper so its extremely flexible and can take on nearly any shape. You can solder to it, and the tape can carry current like a wire. Copper tape is great for making paper circuits and with use of circuit stickers.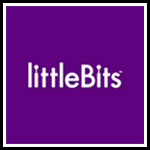 littleBits: Color coded electronic building blocks that connect together with magnets and allow for the creation of inventions while engaging in powerful hands-on learning in STEM/STEAM. There are many different bits or modules that allow for experiments.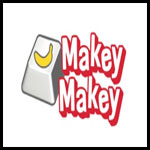 MakeyMakey: Turn everyday objects such as a banana or lemons into touch pads and combine them with the internet. It's a simple Invention Kit for Beginners and Experts doing art, engineering, and everything in between. Any material that can conduct at least a tiny bit of electricity will work.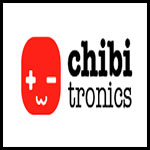 Chibitronics: These are LED circuits on peel-and-stick stickers. Build circuits without soldering, plugging wires, or clips. Instead, use the stickers with conductive tapes to draw circuits on paper and other crafts. Learn to build circuits while make interactive artworks.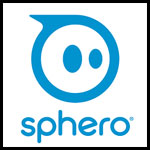 Sphero: App-enabled robotic ball that can be programmed or hacked. It is designed to inspire a love of robotics, coding and STEM all through connected play.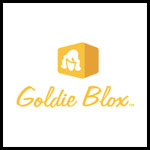 GoldieBlox: Construction toys for girls that promote STEM education and encourage more females to try engineering as a career choice. Founded by Debbie Sterling who herself graduated with a degree in mechanical engineering. Started because there were not enough STEM toys for girls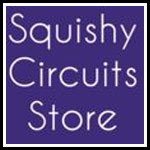 Squishy Circuits: These allow kids to create circuits & explore electronics using playdoh. You build a conductive & insulating dough and then assemble for a squishy circuit. More info here . If you want to see in action check out this video https://youtu.be/L8bvNHhlK30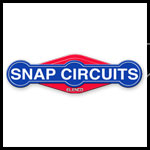 Snap Circuits: Teaches basic electricity, circuits and electronics. Use the provided manual to build projects such as FM radios, digital voice recorders, AM radios, burglar alarms, doorbells, and more. All parts are mounted on plastic modules and snap together, no soldering required.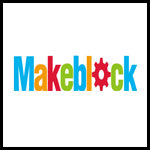 Makeblock: Open-source Arduino robot building platform. Multiple kits available that range from a starter robot kit, drawbot, robot gripper and the mBot. This is an all-in-one solution for kids to enjoy the hands-on experience about programming, electronics, and robotics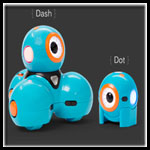 Dot & Dash: Dash and Dot guide kids through the world of coding and robotics, turning ideas into adventures. Works with Apple and Android devices and runs on special apps that are packed with hundreds of puzzles that encourage learning through play.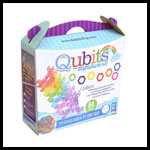 Qubits: This is an easy to assemble, snap together toy that teaches about modular design and geometric shapes. Qubits are unique in the way that they assemble with the use of just (2) different shapes. They are also compatible with Lego & K'nex.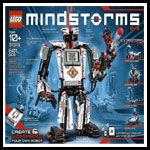 Lego Mindstorms: This is a programmable robotics construction set that gives you the power to build, program and command your own LEGO robots. LEGO MINDSTORMS EV3 set includes everything you need to create any of 17 robots and make them walk, talk and move.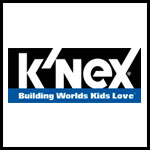 K'NEX: Snap together rod and connector building system that helps to teach engineering & STEM as you can build everything from a roller coaster to a Ferris wheel. Sets include wheels, gears, pulleys, rods and K'NEX connectors for 3-Dimensional tinkering.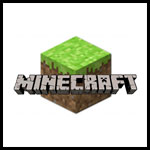 Minecraft: This virtual game where you dig (mine) and build (craft) different kinds of 3D blocks within a large world of varying terrains and habitats to explore. There is a game MOD called MinecraftEDU which is tailored for use in schools. Learn more about it here – What is MinecraftEDU?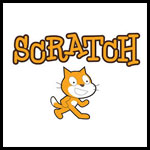 Scratch: With Scratch, you can program/code your own interactive stories, games, and animations and share your creations with others in the online community. Scratch helps young people learn to think creatively, reason systematically, and work collaboratively.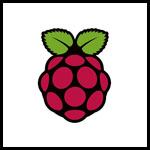 RaspberryPi: The Raspberry Pi is a low cost, credit-card sized computer developed for computer science education. It plugs into a computer monitor or TV, and uses a standard keyboard and mouse. It enables people to learn how to program in languages like Scratch and Python.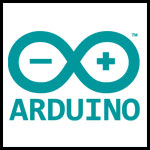 Arduino: Arduino is an open-source electronics & prototyping board that is for anyone making interactive maker projects. It can sense the environment by receiving inputs from sensors & then it can control lights, motors, and actuators.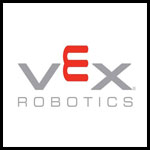 VEX Robotics: a classroom robotics platform for middle school, high school and beyond. This system was designed to be intuitive so students can jump right in and snap robots together without using tools. Educators can use the free curriculum to help teach valuable lessons and skills.
Engino Brand: this snap together toy system consists of multiple kits that range from robotics, STEM, motorized power, solar and more. Developed by a former teacher/engineer, these snap-fit components include gears, pulleys and motors that allow for simple to complex models.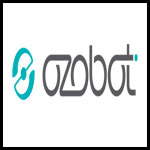 Ozobot: is a tiny robot which comes with a photo sensor array for recognition of patterns, lights, colors, and codes. It has an automatic detection functionality for physical and digital playing surfaces and color sensing technology. It is used in classrooms for STEM education.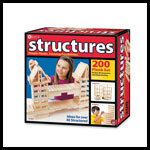 Keva Structures: No glue or connectors required…simply stack the KEVA planks to create buildings, monuments and geometric forms. Its the ideal activity to help kids gain an understanding of balance and proportion, as well as an interest in architecture, building and design.
FREE Download- Makerspace Materials Supply List