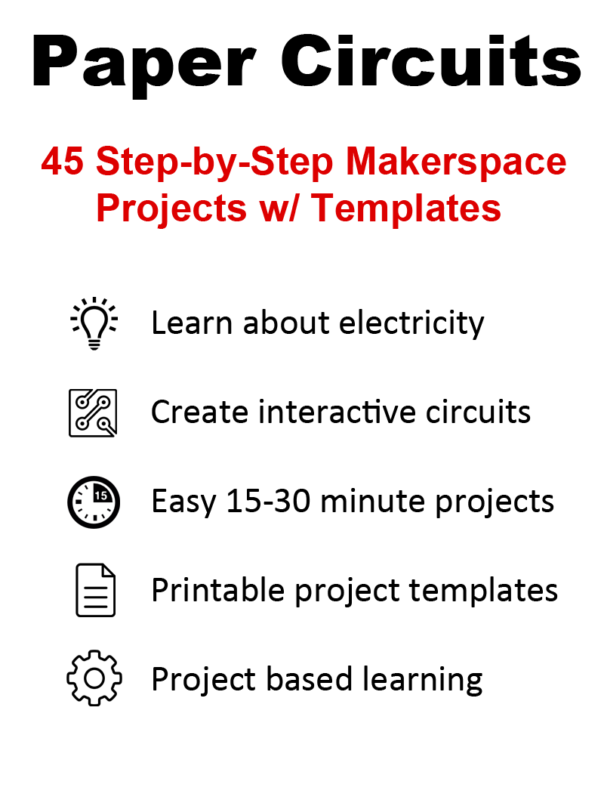 Book Projects Include:
Light Saber (Shown Below)
Simple, Series and Parallel Circuits
Pop-up Piano w/ Makey Makey
Happy Birthday Pop-up Cake
Pop-up Cards
Spinning Fan
Doorbell Buzzer
Robots Rule
Quiz Game
Water Circuit
Squishy Circuit Railroad
Plus 34 More Projects !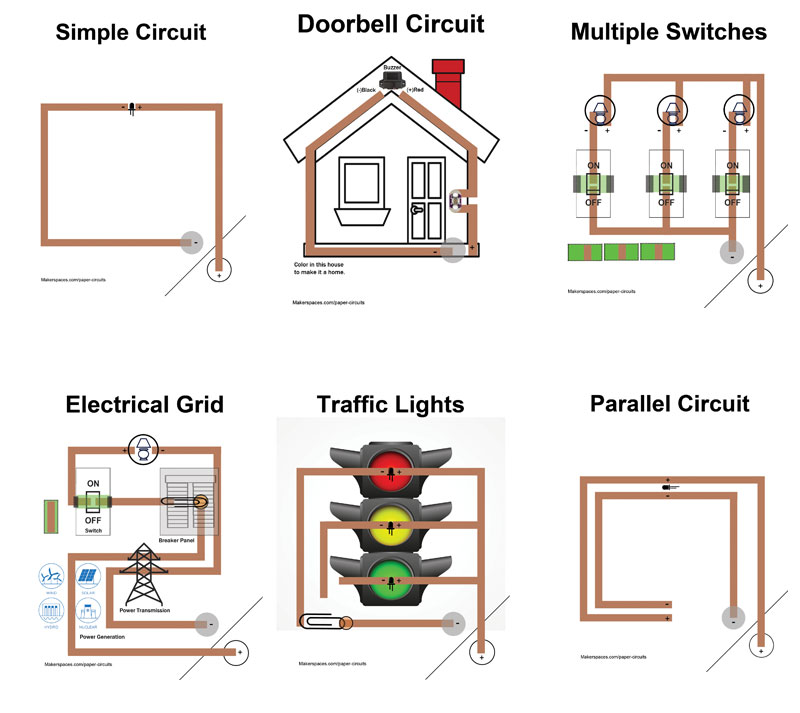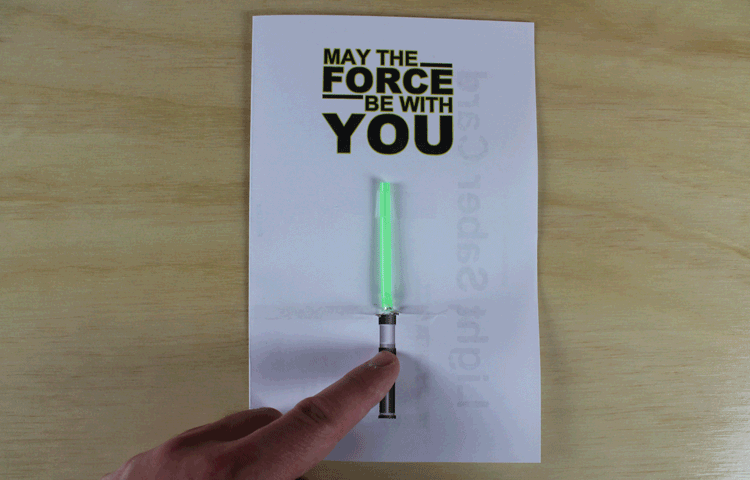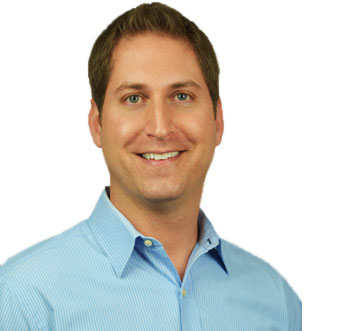 Andrew Miller is the Founder and CEO of Makerspaces.com which he started to help schools and libraries create successful makerspaces and makerED programs.
He is a strong believer in maker education and hands-on learning as a way to help students acquire the skills needed for the 21st century.
Andrew comes from a long line of teachers and is committed to helping improve the educational system through maker education.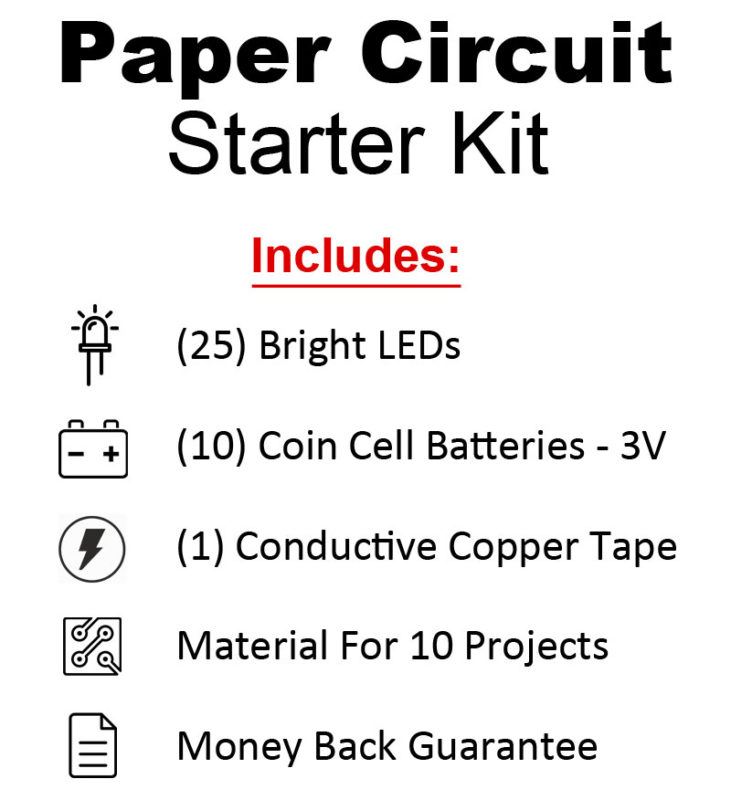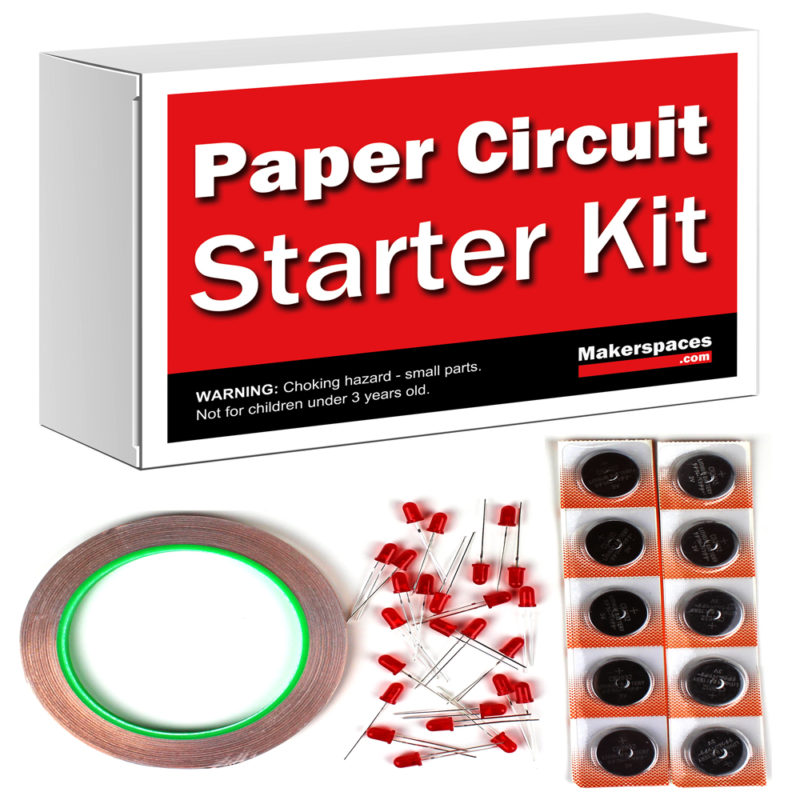 Testimonial
"Thank you so much for publishing this book. It is beautifully designed and the projects are simple, but can be adapted to varying levels of complexity. Best of all, it is a useful resource for teachers who are being asked to integrate "making" in their classrooms and are terrified that they don't really know this stuff"
Barbara L. (Makerspace Educator)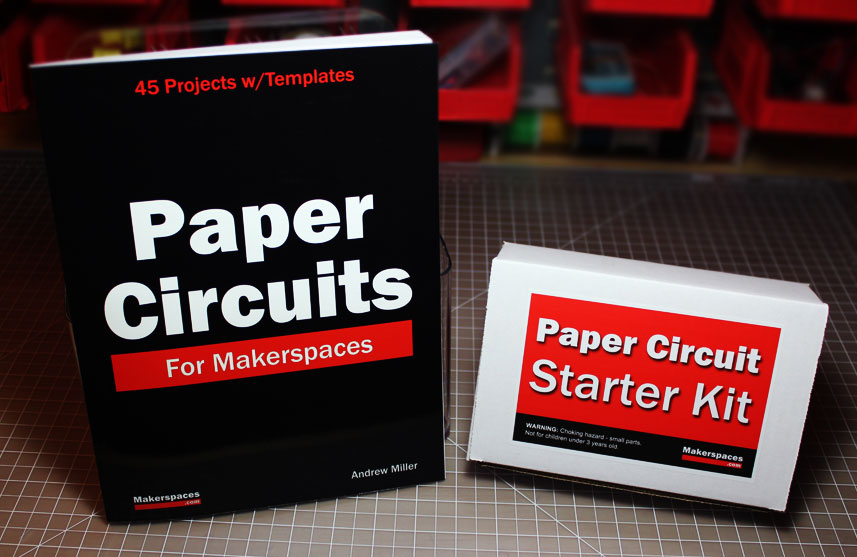 Ebook
PDF Paper Circuit Ebook
45 Paper Circuit Projects
180 Pages – Full Color
Instant Download
Money Back Guarantee
Ebook & Kit
FREE SHIPPING
Ebook (PDF Version) w/ 45 Projects – Instant Download
(25) Bright LEDs
(10) Coin Cell Batteries -3V
50 Feet – Copper Tape
Material For 10 Projects
Money Back Guarantee
Starter Kit
(25) Bright LEDs
(10) Coin Cell Batteries -3V
50 Feet – Copper Tape
Material For 10 Projects
Money Back Guarantee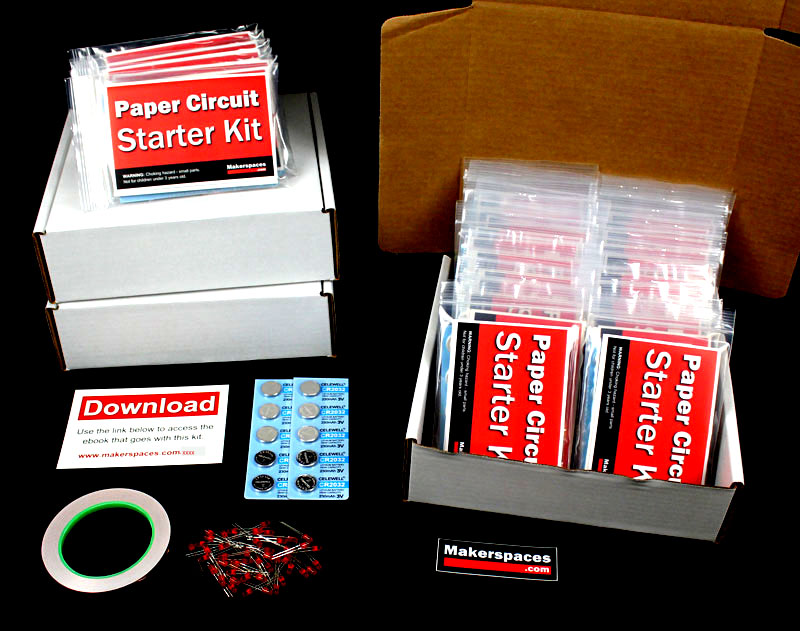 3 Starter Kits
SAVE 25%
FREE Shipping & Project Ebook
45 Projects Ebook (PDF Version)
(75) Bright LEDs
(30) Coin Cell Batteries -3V
150 Feet – Copper Tape
Material For 30 Projects/Students
Money Back Guarantee
10 Starter Kits
SAVE 30%
FREE Shipping & Project Ebook
45 Projects Ebook (PDF Version)
(250) Bright LEDs
(100) Coin Cell Batteries -3V
500 Feet – Copper Tape
Material For 100 Projects/Students
Money Back Guarantee
30 Starter Kits
SAVE 40%
FREE Shipping & Project Ebook
45 Projects Ebook (PDF Version)
(750) Bright LEDs
(300) Coin Cell Batteries -3V
1500 Feet – Copper Tape
Material For 300 Projects/Students
Money Back Guarantee